As I do not update this one ever anymore :(
If you walk away, I'll walk away
First tell me which road you will take
I don't want to risk our paths crossing someday

cjhdsvbhjdhsbcvjkdsjkvjksd this song
I used to live by this song ;~; 
They are playing in poughkeepsie sept 1. and i may get to pick them up and bring them to k104 radio station… id seriously cry my eyes out nervously! 
francesca215 replied to your photo: Mini/Long Rant. Shit I need to get out of my…

This is a hot pic! Not going to lie. And I love everything you ranted about. You do deserve to be happy and not hurt again.

vbdjksvbjkdsvbjsdk I love you <3 hehe

And thanks love. I was just thinking about…
Yes definitely! Friday! :D
2011-05-12-15h55m08.272P9318 (by A.J. Haverkamp)
I am doing a project on animal testing and need to have 100 people surveyed! 
I still need 50 more people!
I hopefully plan to submit it to CoverGirl/Proctor and Gamble and so on!
If you have time and care to make a change please take it - on survey monkey
http://www.surveymonkey.com/s/P5SGXPJ 
Over 200,000 rabbits are still used in the United States for animal testing. There are tons of alternative testing methods out there, so there is no need for these cute little guys!
thanks sooo much!
Walrus!
The Sifaka is a type of lemur. These primates spend most of their time in the trees, but don't get around in the same way that other lemurs do. Sifakas remain upright, and they leap quickly from tree to tree by jumping with their powerful hind legs. 
Great White Sharks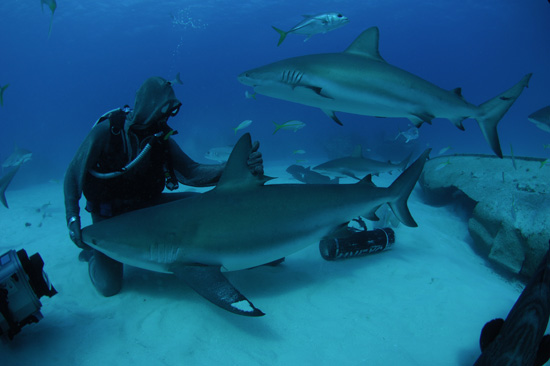 Yesterday in class we watched Sharkwater and it was really amazing. It was about how sharks are looked at deadly when in fact they kill SIGNIFICANTLY less people than elephants do. As the movie depicted they kill about 5 people each year where as elephants and tigers kill about 100. The picture above is Rob Stewart - the director of Sharkwater petting and feeding sharks in the ocean. The movie shows the illegal and cruel shark poaching and stresses that sharks are not dangerous. I feel this is the same as plane crashes - most people are scared to go on a plane because they fear that they will crash… while there are signifcantly more car crashes/deaths but because plane crashes (and shark attacks) happen so infrequently, the get lots of news coverage.
There is no record of a hammerhead shark ever killing anyone. Which mostly people view great whites as a threat, but hammerheads are still being poached for their meat and because they are in the shark family - thus deadly. He says how sharks usually are more scared of humans.
I recommend watching the documentary. You can find it on youtube and perhaps other various sources (hulu, netflix).
Some may see this as propaganda and that of course sharks are dangerous! But either way - the illegal poaching and killing is cruel and harmful for all of our ocean ecosystem.
The hilarious work of Aled Lewis